AC Delco East Coast Thunder Draws to a
Spectacular Conclusion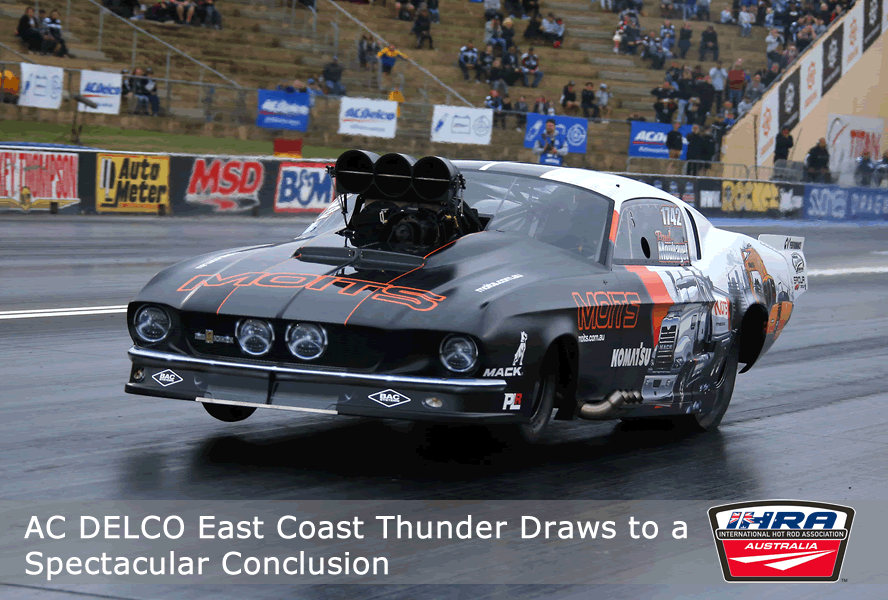 Despite the best efforts of mother nature, the AC Delco East Coast Thunder has drawn to a close with sensational racing across the 400 Thunder Professional Series.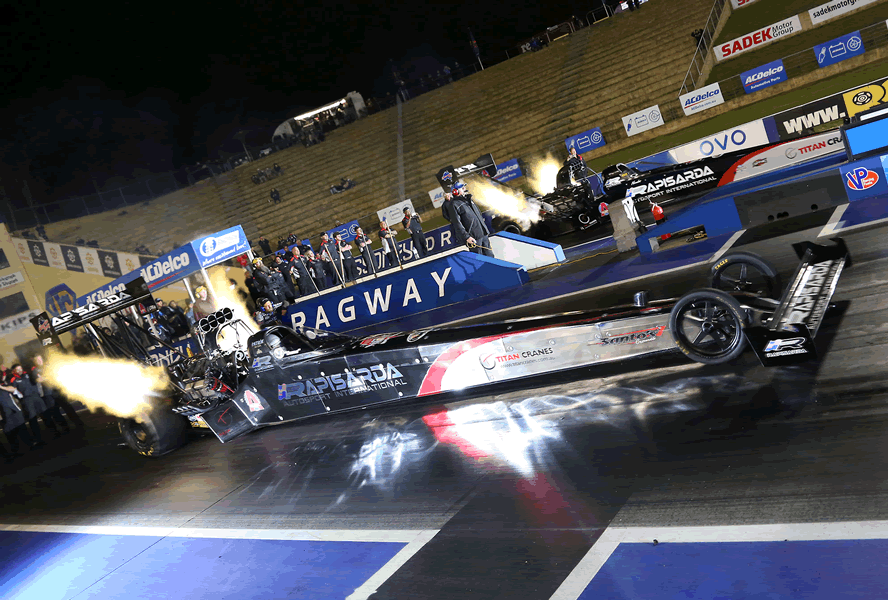 In Top Fuel, reigning champion and number one qualifier Wayne Newby was defeated by his Rapisarda Autosport International teammate Damien Harris in the final round. Newby defeated Phil Read in round one and Mildura based Darren Morgan in round two. Harris took down the third of the Rapisarda cars driven by Ashley Sanford in Round one and took down a red lighting Peter Xiberras in the semi -finals.
With the win, Harris leads the championship after round one of the six round 400 Thunder Top Fuel Series.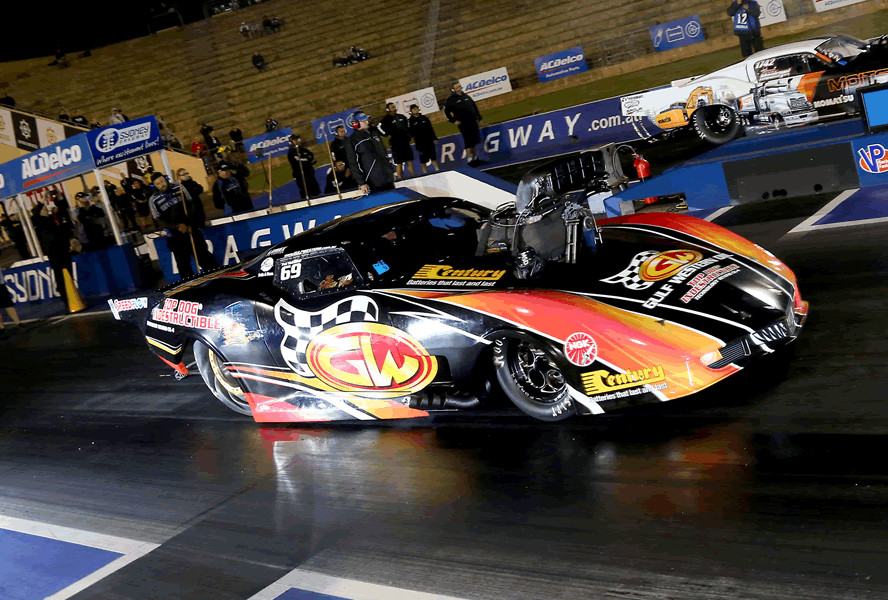 Pro Slammer provided plenty of highlight, with American visitor Frankie Taylor taking the trophy back to Texas after defeating Michelle Davies in round one, a red lighting Scott Maclean in round two, and the reigning champion Mark Belleri in the semi-final before defeated Paul Mouhayet in the final round.
With his second runner up in succession, Mouhayet took over the 400 Thunder Series points lead for Pro Slammer. John Zappia, despite being knocked out by Mouhayet in the semi-final re-set the National Record to a staggering 5.601 seconds.
Pro Stock saw a wounded Jason Hedges nurse his car to the final round, however he was defeated by the most successful racer of his generation, Aaron Tremayne driving the Mega Bulk Fuels Pontiac. Tremayne Defeated Hedges with the quickest run of the day in the final round with a 6.994.
Reigning champion in Pro Bike, Brad Lemberg, picked up where he left off by defeating Cory Buttigieg in the Final. Buttigeig red lit after a stella performance, returning after a 12 month layoff.
Top Bike had a first time finalist in an all Nitro Harley final round. Adam Layton could not complete the fairytale but did take home a runner up trophy for his efforts, falling to Chris Porter in the Top Bike Final.