Issue of Logbooks - Information
for Queensland Racers & Team Owners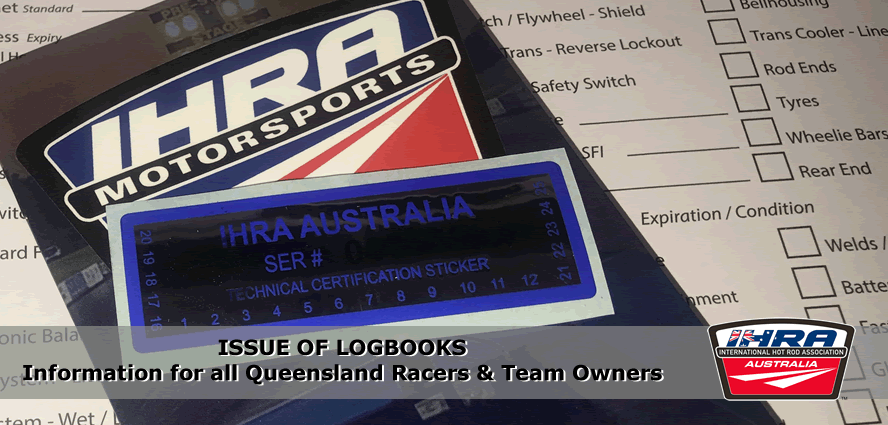 12/10/2017
Attention: All Competitors and Team Owners
Re: Issue of Log Books
Information for all Queensland Racers
All Log Book applications and renewals will no be required to be processed through the IHRA Australia head office. This means that racers in Queensland will have to send through the Log Book application rom along with the pink copy of the completed Tech Inspection form and accompanied by the $50 payment. After processing, the completed Log Book will be posted to you. To cover postal delays and processing, you will need to allow approximately two weeks in turnaround time.
At this point, some inspectors close to Willowbank Raceway and Springmount Raceway will also be able to issue a Log Book and Technical Certification Sticker at the time of the Technical Inspection as well as and additional $50 for the purchase of the Log Book. Inspectors with an asterisk next to their name on the website will have this capability.
NOTE: Willowbank Raceway will no longer supply and IHRA Log Book and sticker.
This change is effective immediately.
Please do not hesitate to contact the office on 03 9736 9578 for further information

.
Postal Address:
7/62 Ramset Drive
Chirnside Park
Vic 3116
Kind Regards,
Maurice Allen
Managing Director
IHRA Australia